2021.12.08
Interview with Global Employee working in Shizuoka
After graduating from the Faculty of Agriculture, Shizuoka University in 2021, Mr. TRAN THI QUYNH is currently working as a member of the Seasoning Development Group, Research and Development Department, Development Department, YAIZU SUISAN KAGAKU INDUSTRY CO., LTD. She grew up in a farming family in Thanh Hoa Province, about three hour drive from Hanoi in northern Vietnam. The second of her four sisters, QUYNH, decided to study abroad in Japan to meet her parents' desire to learn more about advanced Japanese agriculture. She studied Japanese for two years at a Japanese language school in Okayama and then went on to the Faculty of Agriculture at Shizuoka University. She learned about SIBA through the Fujinokuni International Student Career Development Program (SCDP). This is the interview with Ms. QUYNH.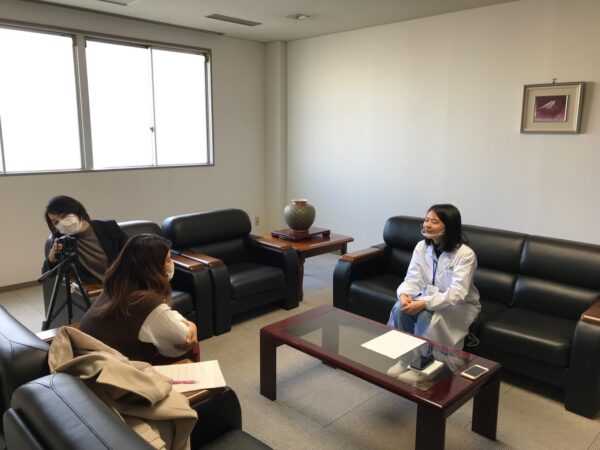 Q: What kind of event did you attend at SIBA?
A: I started taking SCDP when I was in the first year of university, and participated in a  Exchange Party held by SIBA there. I continued to participate in the exchange meeting every year till graduated. I also participated in a company tour that was held during the summer vacation.
Q: Please tell us your impressions by participating in SIBA's Exchange Party and bus tours.
A: Through the exchange party, I was able to learn about various companies of Shizuoka  prefecture and what kind of person the companies are looking for. In addition, I was able to improve my Japanese proficiency and other necessary qualification for work in Japan. I also gained part-time work experience at a food company that I know from the exchange party. The company I am currently working is also know by participating SIBA bus tour. 
Q: What kind of work do you do at your company? Do you make use of what you learned at university?
A: In my current job, when I receive a seasoning development request from a customer, I check whether the ingredients are in stock, if not, I order it and combine the ingredients to make a recipe for the customer. After that, we will make a prototype and analyzed raw material and nutritional balance. At the end, submitted it to my supervisor for confirmation. When I was in college, I was studying plant diseases, so I can make use of my basic knowledge. Also, the tools and containers used in the university research room are the same, so my studying is useful now.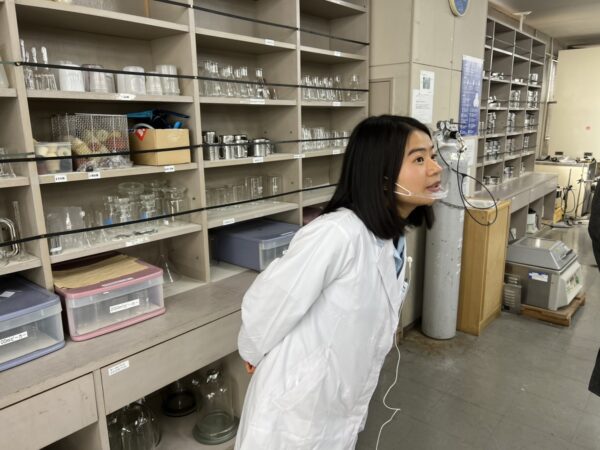 Q: Please give a message to your juniors.
A: In addition to the employment support center of the university, please actively use other employment support consultations. When I wrote the entry sheet, I didn't know how to write, so I asked to my teacher and friends and got various opinions. If you have any troubles, please ask various people, such as teachers and friends, and organize them by yourself. You may be worried a lot, but please do not accumulate stress and eliminate it. Please do your best to get a job in Japan ~